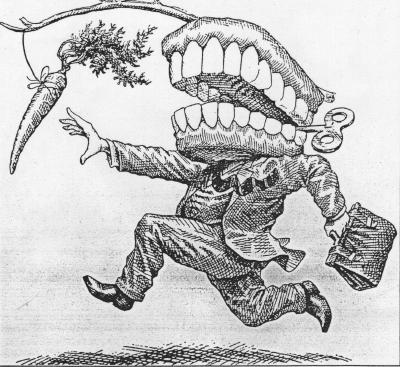 Note: This post originally appeared as a column in the December 2011 edition of Detroit Native Sun.
Before my sponsors ran out of money in 2007, in the wake of George W. Bush's wars and his deregulation of the banks, I had a show on NewsTalk 1200 whereupon I brought distinguished guests to opine on how to repair the broken Detroit Public Schools (DPS). In my memoirs, "A Life on the RUN: Seeking and Safeguarding Social Justice" (www.harmonieparkpress.com), I recount the commentary of Jennifer Granholm, Hansen Clark, Ken Cockrel, the late Clyde Cleveland, Dr. David Snead, ARISE! Detroit director Luther Keith, then-NCCJ director Dan Krichbaum, Children's Hospital president Herman Gray, retired Naval commander David Points, former World Boxing champ Hilmer Kenty, and 40 other luminaries when they came on the John Telford Show to offer their advice for fixing our failing schools.
When then-state legislator (and now DPS school board member) Lamar Lemmons III came on the show, we discussed my column in the Michigan Chronicle that had expressed our mutual plea to the legislature to forgive the $250 million debt that the DPS "reform" board had accrued. The 1999 state takeover of DPS via Public Act 10 was Gov. John Engler's and the Republican-dominated legislature's doing, not the thus-disenfranchised Detroit voters. It was - and remains - our opinion that this same Republican-dominated legislature should assume the responsibility for cleaning up its own mess. Several listeners who called in at the time agreed with us.
Former Emergency Financial Manager Robert Bobb also called upon the legislature to forgive that debt, along with an additional $150 million debt that DPS had accumulated since the second and more recent board disempowerment. Mayor Dave Bing has made a similar request of the Legislature regarding $250 million in revenue sharing they owe our city. Bobb wanted to use the $400 million in tobacco settlement money to cover that entire debt - old and new. I supported this if indeed they were willing to use the tobacco money to forgive the entire debt and give rightful control of our schools back to our elected school board. A majority of current board members make this the best board we've had in more than 11 years, even though it is now illegally dis-empowered. It also has its best president in over a decade in the person of Anthony Adams, with whom I interacted on a weekly basis when I was the executive director of DPS' Community Affairs Division and he was a board attorney - before the then-acting chief of staff fired me for starting to organize a grass-roots watchdog parent organization.
P.A. 10 violated both the Michigan Constitution and the U.S. Constitution by disenfranchising Detroiters and barring formerly elected board members from appointment to the "reform" board. Both constitutions forbid the denial of of voting rights based on race, yet Detroit's 85 percent black population was denied - and is again being denied - those rights. Despite the most recent emergency manager legislation inflicted upon our schools, the onset of charter schools, the city's dwindling demographic count, and Bush's unjust wars and collusive bank deregulation, most of DPS' fiscal woes can be placed at the doorstep of the 'reform' administration and the legislators who engendered it.
In my newest book, "What Old Men Know - A Definitive Dictionary and Almanac of Advice", I define "legacy" as "An inheritance for all posterity." We old men's legacy should be to have worked to make our beleaguered city worthy of its children. That's what we all need to make happen in DPS - and happen soon and permanently.